The story is simple. We provide the dumpsters, you provide the fire fuel in the form of your canyon and yard trimmings. We haul away over 15 tons of potentially flammable green waste and that makes Kensington safer from wildfire. When all the work is done we come together as a community to celebrate our achievement. The Fall 2023 Dumpathon marked yet another success!
A huge round of applause for our 15 dedicated dumpster-minders, the unsung heroes who graciously allowed us to place a dumpster in front of their homes for ten days. While we weren't able to capture a photo of everyone, we extend heartfelt gratitude to all the volunteers. Here's a glimpse of some of our remarkable individuals: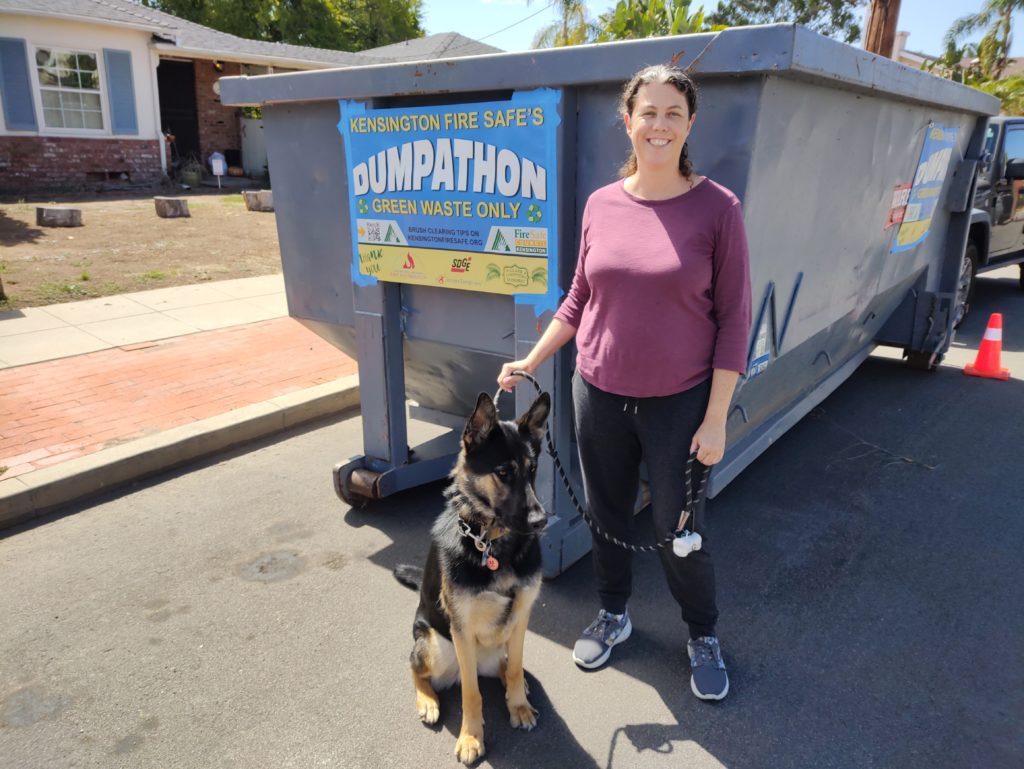 After hauling away over 15 tons of fire fuel from our neighborhood, we deserved a celebration! Terri Mathes, a board member, opened her doors to our community, inviting us to celebrate our accomplishment at her and her husband Jim and wonderful dog Hawkeye's charming residence.
Guest were warmly greeted by board member Ryan Hunter and his husband J.B.
The celebration was graced with a fantastic array laid out by the Kensington Fire Safe board. The tantalizing spread was a sight to behold.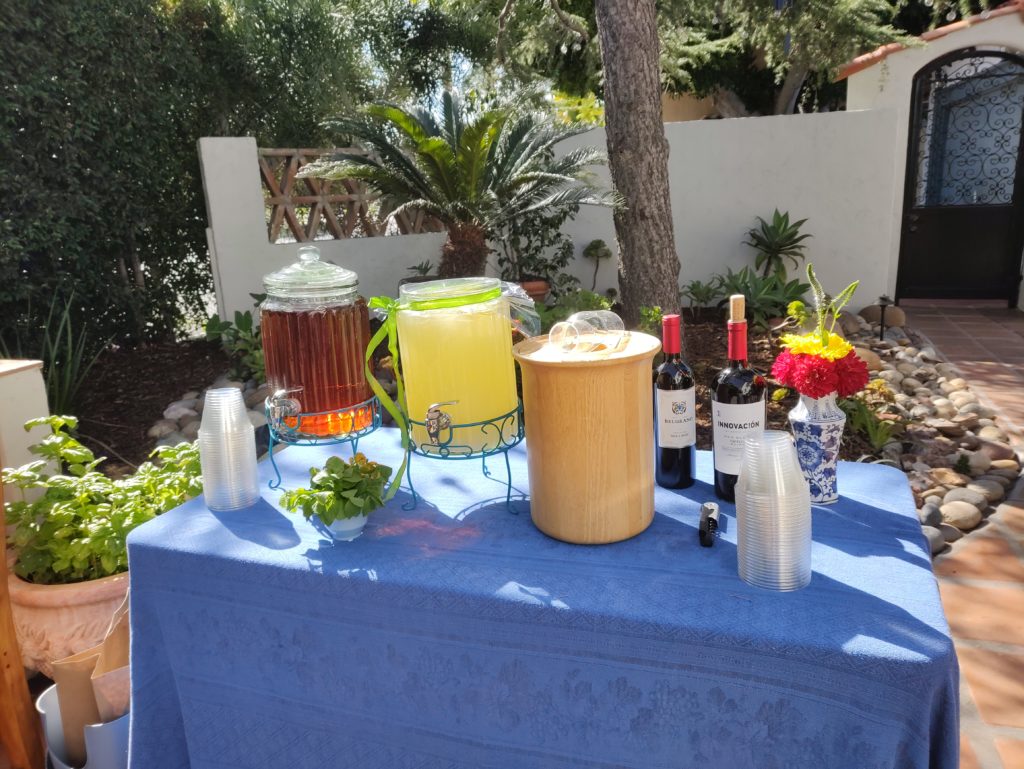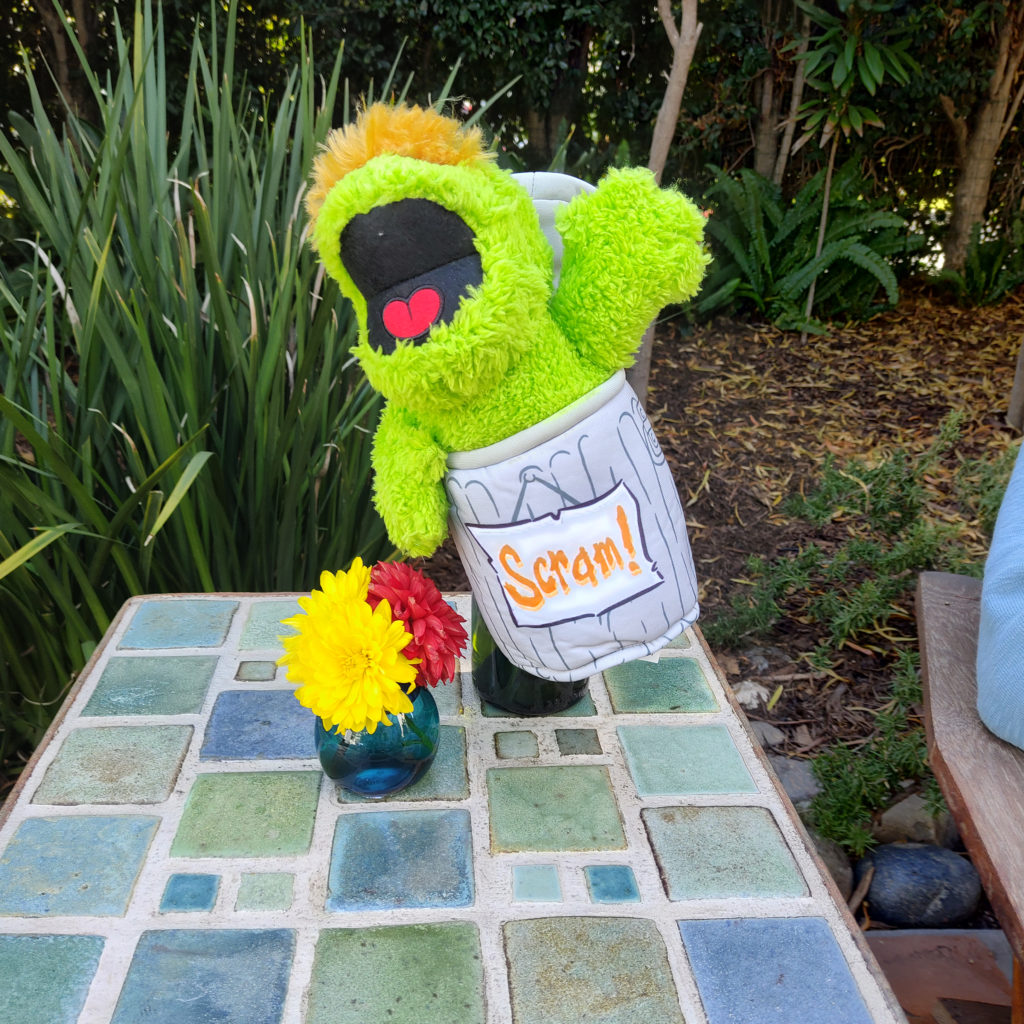 "And the Oscar goes to…" Each dumpster-minder was presented an "Oscar" as a token of appreciation for their exceptional service to the community, accompanied by a bottle of wine, graciously donated by the KFS board.
The highlight of the event was the arrival of our esteemed guests, the members of Fire Station 18. Their presence was an acknowledgment of our collective commitment to fire safety. They offered their heartfelt thanks before they were urgently called away.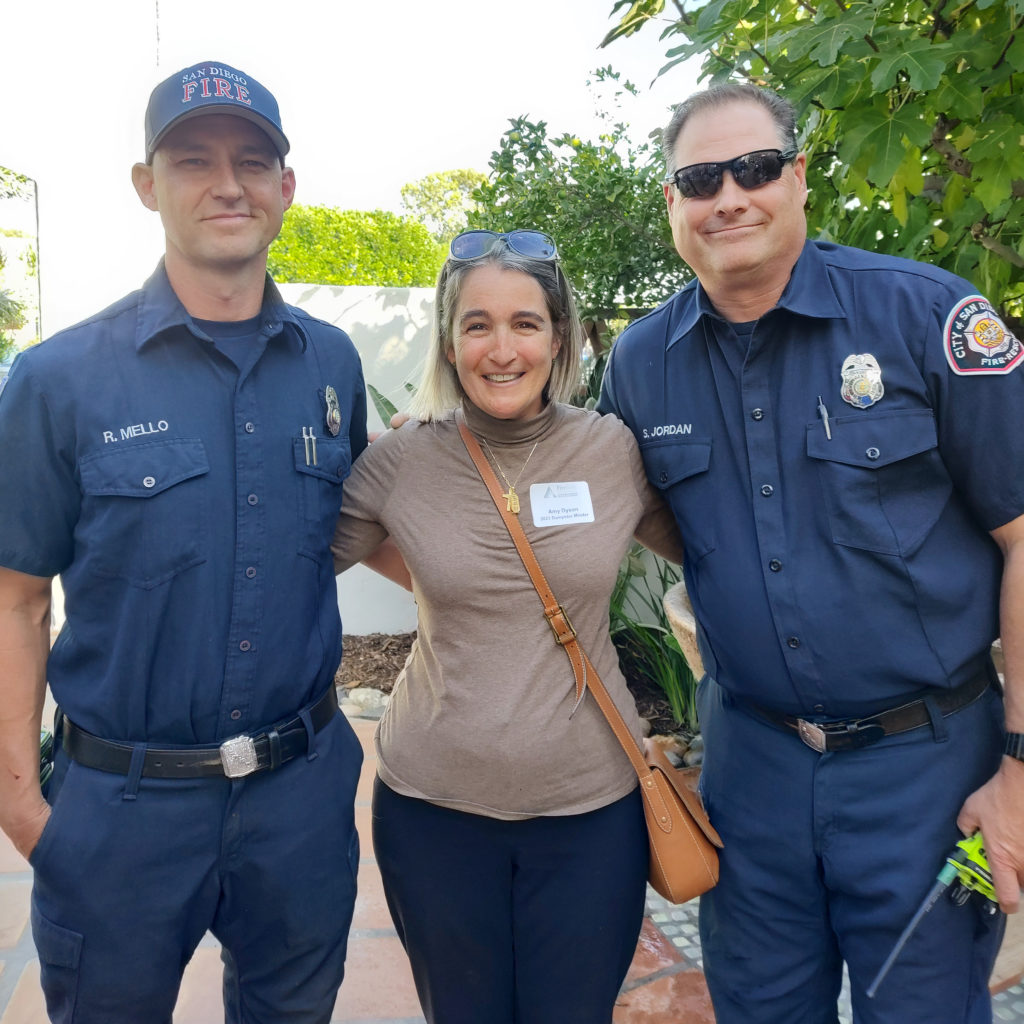 With renewed spirits, guests enjoyed the remainder of the gathering, fostering a sense of camaraderie and community spirit that resonated throughout the celebration.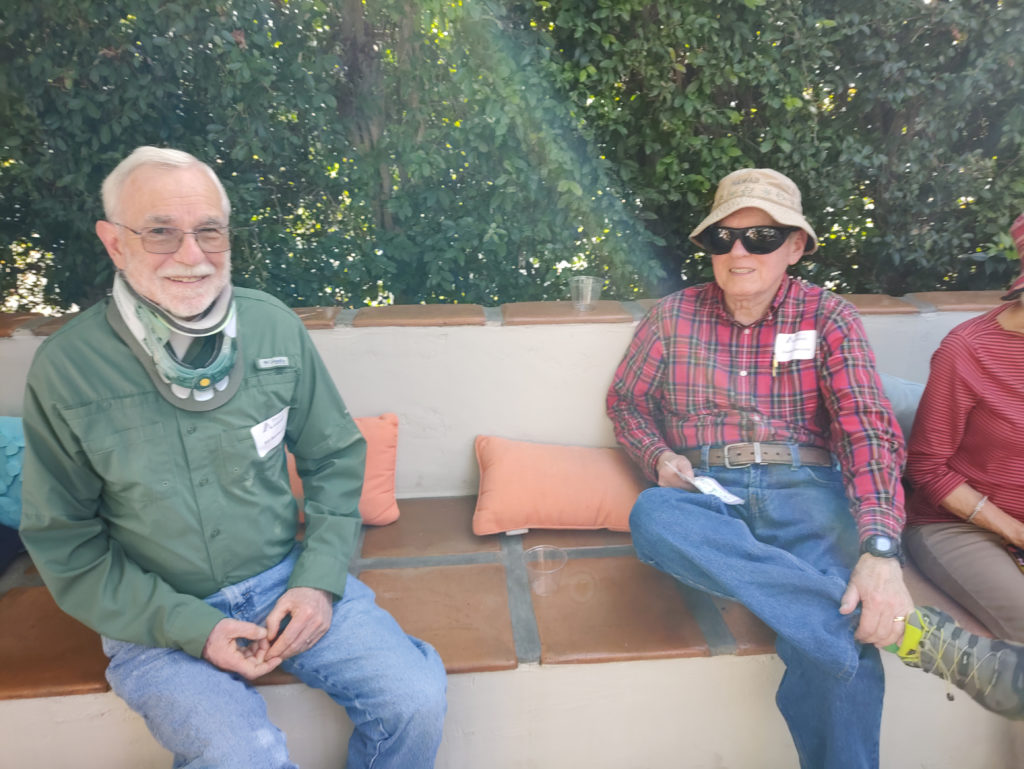 The Fall 2023 Dumpathon was more than just a cleanup; it was a testament to unity, shared responsibility, and the significance of coming together as a community for a safer future.
Funding for the Dumpathon is provided by The San Diego Regional Fire Foundation, SDG&E, The San Diego River Conservancy and Kensington residents.