Vicki Pinkus
Chair, President
Vicki has been a resident of Kensington for almost 10 years, after having "re-met" her Yuma Arizona high school classmate, Gary Jongeward, at their 40-year class reunion, fell in love, and they married in 2013.
Vicki likes to say it's her 4th and "final boomerang" move back to San Diego, having lived here in the 70's, 80's, and early 90's. Her daughter, Meghan, was born in San Diego, and now resides with her husband in the Santa Monica area.
Vicki and Gary's 1927 home in North Kensington, although not directly on a canyon, does have a canyon view, and a view of the Kensington Park Villas and Talmadge to east.
After retiring from real estate sales, Vicki volunteered (and still does) with the local Franklin Elementary School and joined the newly formed Kensington Women's Group. She is currently on the Board of Directors for The Irish Congress of Southern California, which is responsible for coordinating the St. Patrick's Day Parade and Festival, among other projects throughout the year.
Vicki worked for many years in diverse advertising sales and marketing with the Yuma Daily Sun, Prospector Magazine and Scottsdale Progress, and was Director of Sales and Marketing for Tour West Travel. She was also a legal secretary/assistant for several of San Diego's top law firms. And, until her retirement, she worked in real estate sales in Arizona and San Diego from 2004 until 2011.
On a very hot and windy morning, June 30, 1985, Vicki and a friend were driving down Interstate 8 in Mission Valley, when she spotted a fire rapidly headed up the canyon to Normal Heights. At the top of the canyon, she saw a man, running around his home with a hose, and she was terrified. They quickly drove to a pay phone and called "911." That fire burned 300 acres, destroyed 76 homes and damaged 57 others.
That horrendous memory never really left her, and when Judy Harrington asked her to attend a Kensington Fire Safe Council board meeting, Vicki knew she wanted to join this community group and and help in any way she can.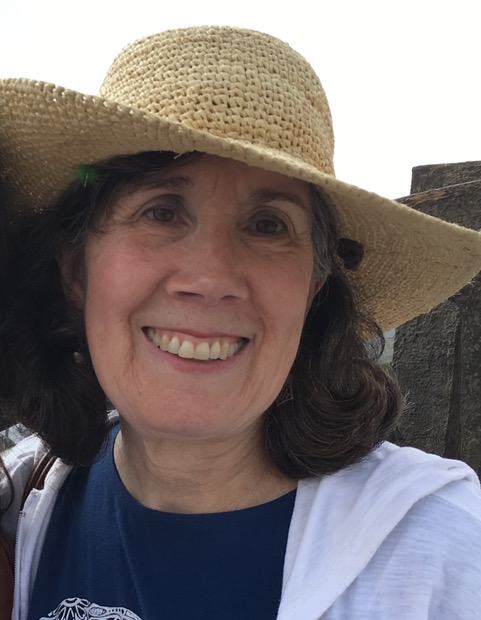 Judy B. Harrington
Vice President
Judy and her husband, Bill, moved from Philadelphia to San Diego in 2015 to be closer to kids and grandkids, and are thrilled to have landed in Kensington! She dug right in to her new 'hood by volunteering at Franklin School, where she coached third graders on keyboarding, and for two years, she served on the Friends of Franklin Foundation Board as secretary. She also initiated the current Franklin Square Roots program to improve the garden squares on the perimeter of the school. She's really into gardening!
Judy spent 35 years in managed health care marketing, communications and contracting; most recently as a senior VP for development at a non-profit, hospital-owned health plan, where she also served as president for the organization's foundation for 12 years. She holds a BS in Journalism and an MBA in health administration from Temple University, where she also taught as an adjunct faculty member.
Judy's other board experience includes the Philadelphia Children's Foundation, Philadelphia Corporation for Aging and most recently as secretary-treasurer for Vista Ventures Social Impact Fund, a non-profit supporting economic, social or environmental enterprises in developing countries. She spent two years as a VISTA volunteer in Minneapolis, MN and in Austin, Texas, and was a writer in her original home town for the Houston Chronicle.
Judy's grateful to Bev Barrett for all the works she's done over many years to help protect our community from blazes, and excited about next steps for Kensington Fire Safe!
Amy Dyson
Treasurer
Amy is a long time Kensington resident with a deep love for the community. Amy grew up in Kensington in a two story Spanish style home on the canyon. Her parents, Bill and Nancy Bamberger, still live in that home. Amy and her husband Brian returned to Kensington in 2001 to raise their daughter Zion. They bought a house just down the street from where Amy grew up, also a canyon home. What fun it was for Zion to grow up with her grandparents just a short walk away. Amy found what her parents had found, Kensington is a great place to raise a family.
Bev Barrett, Kensington Fire Safe's former chair, inspired Amy to take a leadership role in forming the organization. Amy hopes she has continued Bev's legacy of educating the community about fire safety and to providing resources to help neighbors clear flammable brush in their canyons and yards. And through this process of working together to protect our homes from wildfires Amy hopes to help build our sense of community. We're all in this together and we all need to do our part.
Amy brings to the board the experience of serving on several community boards. She served as Secretary/Treasurer of Young Lions Jazz Conservatory, and also served on the board of Rady Children's Hospital Auxiliary. She is honored to be on Kensington Fire Safe's board along with other knowledgeable, experienced board members who are also passionate about protecting our community from wildfire.
Gayla Pierce
Secretary
Gayla is a native San Diegan and a proud graduate of both Patrick Henry High School and San Diego State University. Before retiring she spent most of her career in the food management industry as a director handling multi-unit operations. Her background includes employee relations, financial analysis and reporting, training, recipe and product development and even a bit of marketing.
For the last 20 years Gayla has been an avid collector of Mexican folk art (also called arte popular) and has amassed a large collection that focuses on ceramics, textiles, toys and forms of transportation. She is currently serving as the President of Los Amigos del Arte Popular a small, 501(c)(3) whose mission is to support and promote the folk art and artists of Mexico. As might be expected, she has traveled widely in Mexico. Before there was folk art, there was Mexican food and Gayla is an accomplished Mexican cook. Unfortunately, even after all these years as a Mexiphile she is still frustrated with her Spanish language skills.
Gayla currently resides in the Kensington Park Villas, a gated canyon community.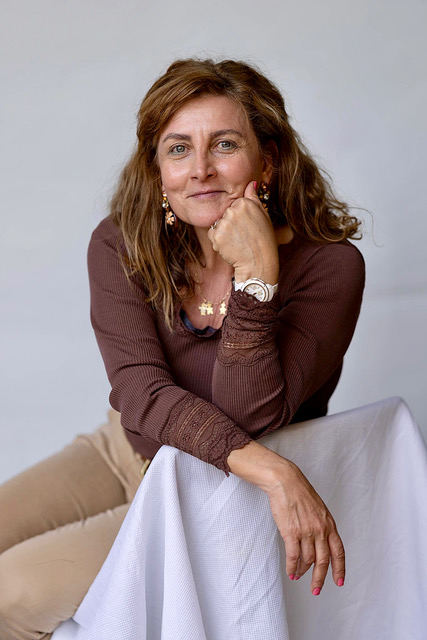 Zoraida Payne
Zoraida is originally from Argentina and in 1997 came to the United States with Gary –her American husband– and their first child, Sebastian. Later, they had two more girls, Michelle and Mercedes. While bilingually raising their three kids, she worked as a Spanish and Latino Culture Teacher at Elementary and Middle School, as well as in private Language institutes in San Diego.
Following her longtime passion for understanding the roots and expressions of her adopted country, she went back to school, and she accomplished her Masters in American History at San Diego State University, this last Spring. Since 2015, she has been working as a docent, researcher, and writer for the Coronado Historical Association. Lately, she started to collaborate with the Metro View Community Home Journal as a public historian.
Zoraida's love for nature was ignited in her home country at a very young age when living in the Argentinean pampas; so, it is not surprising that you'll find her gardening or reading outside in their family home in Kensington. She believes that to maintain a historic, dynamic, and growing community, its members need to educate themselves about the challenges of the time, share that knowledge, and work together in finding solutions to solve them. Since fires are a permanent threat in the community, she wants to collaborate to meet this crucial common challenge.
Zoraida has been married to Gary for 26 years. He is a photographer and a musician –mandolin and violin; and both are avid supporters of the art and musical scene in San Diego. They have been hosting concerts at their home since 2004; and since 2017, they have been running the Kensington concert series. Zoraida is a volunteer bilingual community educator for the Alzheimer's Association. Her hobbies are travelling, improving her French, learning to dance flamenco, cooking and baking for family and friends, gardening, and kayaking in the bay. Zoraida thinks that there is so much to learn and joyfully concentrate in life, and she strongly believes that respecting and marveling at nature is the path that leads the way.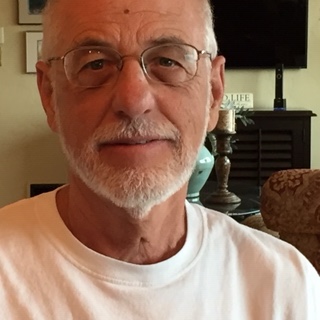 John Hileman
John has lived in Kensington with his wife Julie since 1983. John is retired and worked as an Engineer, Project Manager and Supervisor in telecommunications for 41 years. After his retirement he volunteered as a counselor at the Health Insurance Counseling and Advocacy Program (HICAP) for 10 years as well as sitting on the Ken-Tal Planning Committee.
John developed an interest in the Fire Safe Council due to living on a canyon area and trying to maintain his slope to meet the requirements of good fire safety.
Ryan Hunter

Ryan was born and raised in Indianapolis, Indiana. He attended Marian University, graduating with a Bachelors of Business and Marketing. Ryan moved with his husband JB (who is in the Pharmaceutical industry) to San Diego, more specifically Kensington, in 2016. Ryan and JB do not live directly on a canyon, but across the street from the canyon on the Hart Drive loop. They hosted a dumpster last year in the semi-annual Dumpathon and that's when Ryan became more interested in getting involved with the Kensington Fire Safe Council and helping our cause. Ryan works in real estate and flies the "friendly skies" as a flight attendant with Southwest Airlines (and has been doing this for nearly 20 years), where he has developed an even stronger love of customer service. Ryan currently volunteers with San Diego LGBT Community Center in Hillcrest.